Zederick Morgan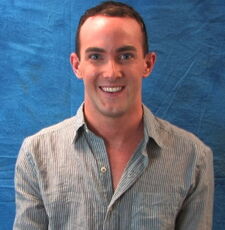 | | |
| --- | --- |
| First appearance | 1.01 "How To Deal With A New School" |
| Created by  | Raishel Wasserman, Justine Wasserman, and Rhiannon Goodrich |
| Portrayed by  | Christian Robinson |
Zederick Morgan, portrayed by Christian Robinson, is a student from Littlefield High School.
Character Overview
Edit
"Meet Zederick Morgan. Zederick lacks confidence, but not when it comes to his family."
Zederick comes from a very religious household, headed by his mother, Mrs. Morgan. Much to her dismay, he impregnated his girlfriend, Natalie, and currently lives with her and their baby Jordy. He works as a mechanic in his father's shop.
Personality
Edit
Zederick is clumsy and awkward. He's a family man who cares the most about the welfare of his girlfriend and son.