Zach Finn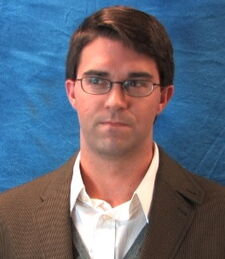 | | |
| --- | --- |
| First appearance | 1.01 "How To Deal With A New School" |
| Created by  | Raishel Wasserman, Justine Wasserman, and Rhiannon Goodrich |
| Portrayed by  | Peter Burghart |

Zach Finn, portrayed by Peter Burghart, is a student at River Blossom High School.
Character Overview
Edit
"Meet Zach Finn. Zach loves chemistry, but he doesn't have it with anyone."
Zach is the school nerd. He spends his days hacking into the school computer system, visiting biology chat rooms, and earning money doing other students' homework.
Personality
Edit
Zach is self-centered and insensitive. He is oblivious to the feelings of the people around him, and prefers to observe others as scientific research, rather than get to know them.
Relationships
Edit
Zach dates Shelly Ross, largely because he thinks he's supposed to have a girlfriend. He considers her decent company, but is irritated by her lack of interest in science. Zach is pursued romantically by Candy Kane, the head cheerleader, whom he despises.