Natalie Porter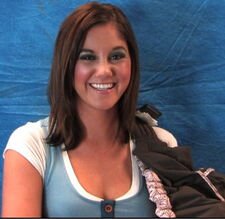 | | |
| --- | --- |
| First appearance | 1.01 "How To Deal With A New School" |
| Created by  | Raishel Wasserman, Justine Wasserman, and Rhiannon Goodrich |
| Portrayed by  | Charleen Powell |
Natalie Porter, portrayed by Charleen Powell, is a student from Littlefield High School.
Character Overview
Edit
"Meet Natalie Porter. Natalie loves her baby, but River Blossom High does not."
Natalie's parents are away, traveling the country in their new trailer. She lives with her boyfriend Zederick and their baby Jordy, and is determined to juggle school with child-rearing.
Personality
Edit
Natalie is spunky and determined. She clams up, however, in the face of authoritative figures such as Zederick's mother, Mrs. Morgan and her health teacher, Mrs. Applebaum.