Ken Harris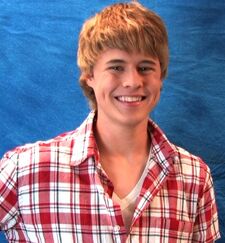 | | |
| --- | --- |
| First appearance | 1.01 "How To Deal With A New School" |
| Created by  | Raishel Wasserman, Justine Wasserman, and Rhiannon Goodrich |
| Portrayed by  | Kirby Page-Schmit |
Ken Harris, portrayed by Kirby Page-Schmit, is a student from Littlefield High School.
Character Overview
Edit
"Meet Ken Harris. Ken loves his car, but he loves Anabelle more."
Ken comes from a big family. His father owns the biggest farm in Littlefield. At his old school of Littlefield High, he was the most popular boy in school. His favorite things in life are his girlfriend, Anabelle, with whom he is inseparable, and his shiny red pickup truck.
Personality
Edit
Ken is dumb, but cheerful. He is very protective of Anabelle, and is willing to fight anyone who hurts her.